Health authorities' medical transcription contractor files for bankruptcy
News release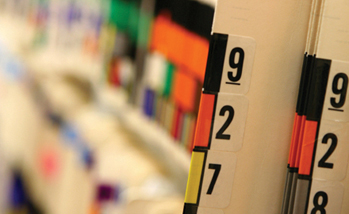 M*Modal – the American-based, medical transcription contractor hired by Lower Mainland health authorities last year – has declared bankruptcy. 
Led by Providence Health Care (PHC), health authorities fired 130 in-house medical transcriptionists and outsourced to M*Modal, as part of a government-mandated cost-savings exercise to shed $100 million from health care budgets. 
"When PHC decided to contract out this critical service and lay off highly qualified and experienced in-house transcriptionists, they said it would save them $3.1 million a year," says HEU secretary-business manager Bonnie Pearson. 
"Today's announcement that M*Modal has filed for bankruptcy is deeply concerning," adds Pearson. "British Columbians deserve to know what this latest news means for patients, physicians, and private medical records. 
"They also deserve to know why health authorities failed to identify M*Modal's looming financial problems during the tendering process." 
In 2012, M*Modal signed a six-year contract with PHC to provide transcription services in 38 Lower Mainland hospitals and health care facilities serving about 10,000 physicians. 
Currently, a network of home-based medical transcriptionists across Canada are working for the private contractor, and transcribing medical reports for B.C. patients. 
Contact:          HEU communications officer Brenda Whitehall (604-880-8635)