CSS members now covered for Class 5 driver's licences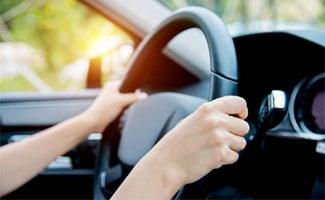 HEU members working in Community Social Services who are required to hold a Class 5 driver's licence as a condition of employment will now get their $75 licence renewal fee reimbursed by their employer.
Any CSS member who renewed their Class 5 licence on or after June 12, 2017, should submit their ICBC receipt to their employer.
 
Class 4 licences (for transporting passengers) have been covered since 2012, when the
Community Social Services Bargaining Association (CSSBA) successfully won its case at arbitration.
At that time, Arbitrator Vince Ready ruled that if an employee is required to hold a Class 4 licence as a condition of employment, then the employer is required to reimburse the following:
ICBC license renewal fee;
ICBC medical form processing fee; and
any remaining physician costs paid to the physician to complete the ICBC medical form not otherwise covered by the employee benefit plan up to the amount outlined in the MSP fee schedule.
The CSSBA then obtained a second favourable arbitration award involving Class 5 licences.
Although the Community Social Services Employers' Association appealed the decision, on February 21, 2018 the appeal was dismissed in full by the Labour Relations Board.