Image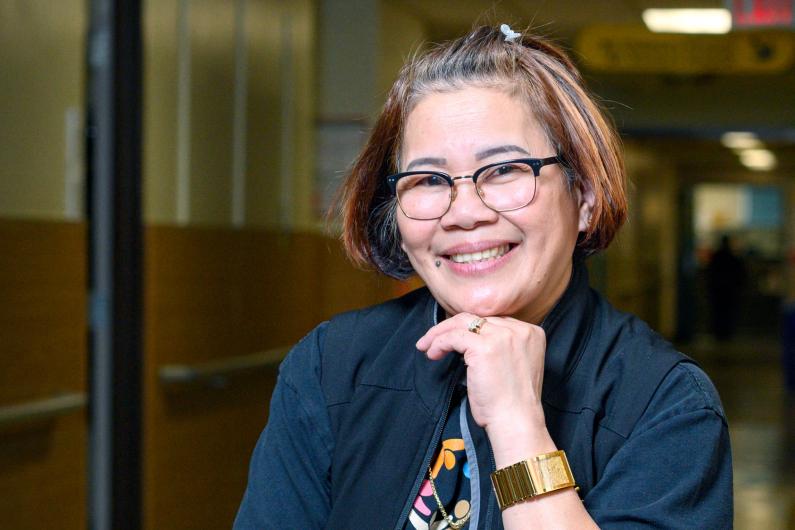 "I've been working in health care for almost 19 years as a housekeeper. I have multiple jobs and I have two kids. I wouldn't be able to survive if I only had one job.
When the pandemic hit, my kids asked if I was scared. I said that I wasn't. I said, I have to work because people are going to get sicker if we don't do the cleaning in the hospital. This is what I do in a hospital and they need us. I said, I can do this.
It's been a real struggle working under a privatized system, but we worked hard to get our jobs back in-house. That's why I joined to be an activist. I put everything into campaigning and we did it. I'm also the chairperson for my local. It's a really tough job. But it's time for us to change our lives.
The union provided an answer of us. For all of us. It's not only for me, it's for my family and for everybody. I'm really happy to be joining the health care team in-house again. I told my kids and they were really proud. This isn't just for me, it's for them."
Lerma, Housekeeper, part of the health care team