HEU launches next phase of Care Can't Wait
Image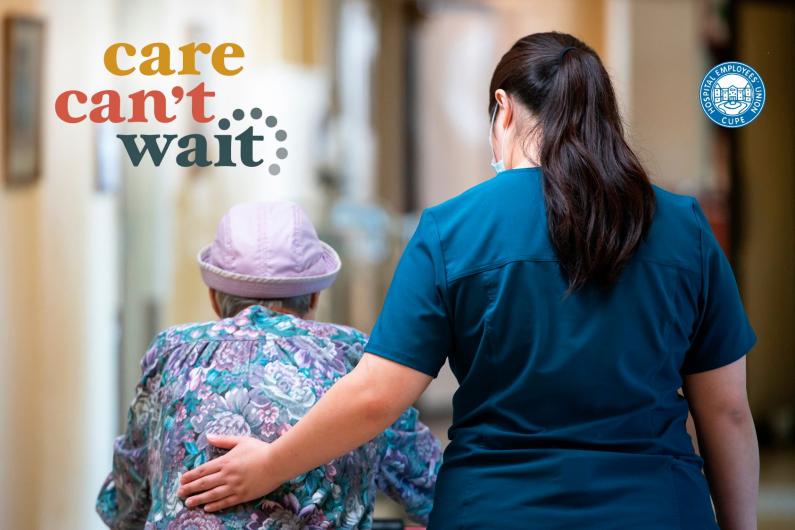 For far too long, seniors in B.C.'s care homes haven't been getting the care they deserve. The pandemic revealed that our long-term care system is fragile and under strain, and it is seniors and workers who have been paying the price.
For 20 years, privatization has hurt long-term care. It all started when the former B.C. Liberal government cut, privatized, and reduced regulations in long-term care, undermining working and caring conditions.  
One in three long-term care facilities are for-profit businesses, and care standards are inconsistent across the sector. Frontline staff are doing their best to provide quality care, but there are not enough workers, and the system is suffering under the strain.
Today's B.C. NDP government has committed to fixing long-term care. They've started by training and funding more long-term care staff and ending contract flipping – a practice that disrupted care and kept wages low.
Yet, there is much more work to do. That's why HEU is launching the next phase of Care Can't Wait, to:
Fix the staffing crisis – with common standards for better wages, benefits and working conditions, no matter where you work.  
Make new long-term care spaces public or non-profit, rather than being operated by private companies.
Stop the contracting out of care and support.
Force private companies to follow regulations, meet standards, and increase transparency.
Better care can't wait. Long-term care needs a long-term fix.
You can show your support for better seniors' care and help turn the government's commitment into action by emailing your local MLA and the Minister of Health.