Image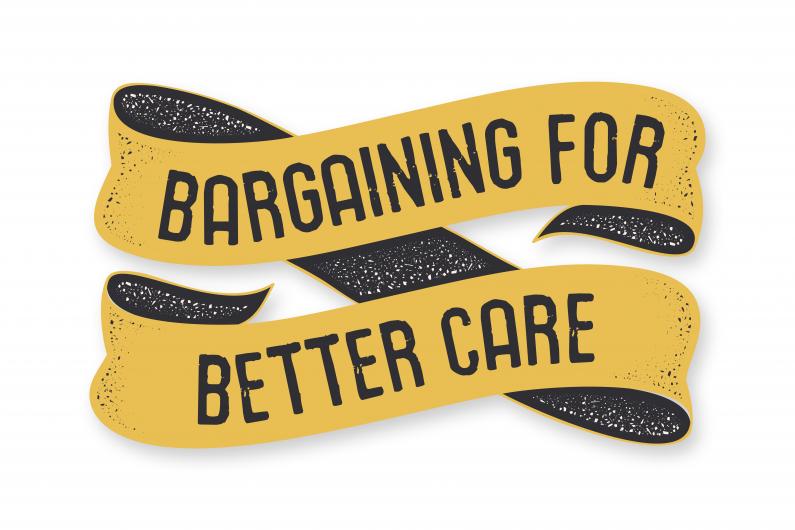 Today, one of the landmark provisions negotiated in the 2022-2025 Facilities Bargaining Association (FBA) collective agreement started moving ahead as a new working group began its work of reversing the BC Liberal's 2004 rollbacks to Facilities members, imposed as part of an unconstitutional use of back-to-work legislation that wiped out decades of progress toward achieving pay equity.
To recap, in the renewed contract the FBA bargaining committee secured an agreement to allocate $10.64 million in wage increases effective April 1, 2023. On April 1, 2024, this annual allocation will rise by an additional $5 million to $15.64 million. 
This funding marks the beginning of the latest chapter in the union's efforts to right this historic wrong under the BC Liberal government. The first step in this process is to establish a working group within 90 days of ratification made up of FBA representatives, health employers and government. 
The FBA committee consists of:
Meena Brisard, Secretary-Business Manager
Chris Dorais, Coordinator of Public Sector Servicing; 
Bill Pegler, Manager, Training & Administration;
Lou Black, Director of Research and Policy; and
Angela Wong, Acting General Counsel.
The FBA committee will be supported by Dr. John Malcomson and a bargaining committee member-reference group which includes:
Chena Binns, Care Aide;
Lisa Kreut, Inventory Supply Technician; 
Barb Owen, Carpenter; and
Jesse Winfrey, Cook.
The Health Employers Association of BC's (HEABC) committee representatives will be:
Hanna McMullen, Strategic Negotiations Lead, HEABC;
Jon Fraser, Compensation and Classification Services Lead, HEABC;
Denise Woo, Compensation and Classification Advisor, HEABC;
Kostia Thomas, Leader, Work Design and Compensation, Fraser Health Authority; and
Robert Pauliszyn, Executive Director, Public Sector Bargaining and Compensation, Public Sector Employers' Secretariat.
Under the guidance of arbitrator Jacquie de Aguayo and classification expert Vicki Averill, this group held an initial case management meeting today. Over the course of its work, the group will be focused on two main tasks:
It will make recommendations to government in advance of the next round of bargaining to address wage comparability issues, following its review of the impact of these historical wage cuts, and especially their impact on previous pay equity adjustments; and
It will allocate interim annual ongoing funds over the next two years to boost the wages of lower-wage Facilities members, with the first permanent wage adjustments to be effective April 1, 2023.
This initiative to right this wrong for our members has been over 20 years in the making.
From HEU's 2007 Supreme Court of Canada win to uphold bargaining rights for all workers, to the 2018 repeal of Bills 29 and 94 by the BC NDP government, HEU and its allies have continued the fight against the injustices we experienced during some of the darkest moments in British Columbia's labour history. And we are now reaping the benefits of that decades-long struggle.
We will continue to keep the Facilities membership updated on this priority and others arising out of the recently ratified Facilities Subsector agreement.