Join the Walk for Reconciliation - Sept 24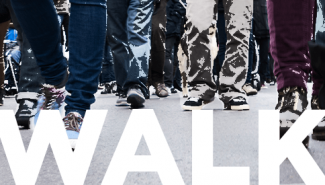 News Blog
Namwayut – We are all one.
Please join the HEU Team as we participate in Vancouver's Walk for Reconciliation 2017.
The Walk is an opportunity to build relationships with Indigenous peoples and each other, and to make a personal commitment toward the reconciliation movement. It's also a way to honour residential school survivors, remember missing and murdered Aboriginal women and girls, and show support for Indigenous youth who are struggling in many communities.
You can either register with the Walk for Reconciliation or just join HEU's Team by meeting us at 9:00 a.m. at the Queen Elizabeth Plaza fountain (649 Cambie Street). We will go together at 9:20 a.m. to join the walk.
Walk for Reconciliation:
Sunday, September 24 | 9:30 a.m.
650 Cambie Street, Vancouver
(The Walk follows a 2 km route from Cambie and Georgia Streets to Strathcona Park).
Reconciliation Expo:
Sunday, September 24 | 10:30 a.m. to 3:00 p.m.
Strathcona Park, 857 Malkin Avenue, Vancouver
(Features Indigenous and multicultural performances and speeches).
For more information, visit Reconciliation Canada.