HEU congratulates John Horgan and Andrew Weaver on historic agreement
News release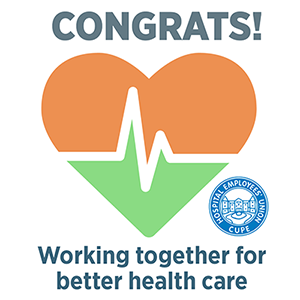 B.C.'s largest health care union is congratulating the leaders of the BC NDP and BC Green Party for reaching an agreement for a progressive provincial government that puts people at the centre of political decision-making.
Hospital Employees' Union secretary-business manager Jennifer Whiteside says British Columbians voted for a provincial government that does politics differently, and thanked John Horgan and Andrew Weaver for delivering on those expectations.
"After 16 years of Liberal Party rule, we have a lot of work to do to fix health care and make life more affordable for B.C. families," says Whiteside.
"We're committed to working with John Horgan, Andrew Weaver and members of their caucuses to achieve these goals."
The Hospital Employees' Union represents 46,000 health care workers across the province working in a wide range of health care occupations in hospitals, long-term care and community care settings. 
Contact: Caelie Frampton, Communications Officer, 604.785.5324 (mobile)