Image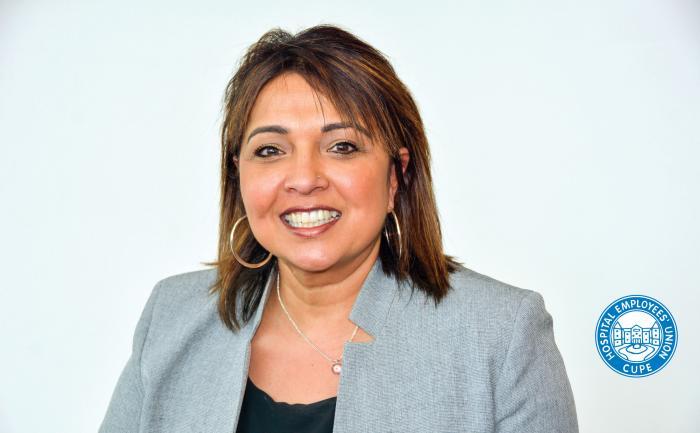 The Hospital Employees' Union announced today the appointment of Meena Brisard as its secretary-business manager, and she will assume those responsibilities later this summer.
For the past 20 years, Brisard has been on staff with the Canadian Union of Public Employees and is currently CUPE's B.C. regional director, a post she's held since 2018.
As secretary-business manager, Brisard will lead collective bargaining and act as HEU's chief spokesperson, as well as manage union operations and programs.
"I have deep respect for the compassion and commitment HEU members bring to the care and support of patients, elders and all those that require health care," says Brisard.
"I am excited for this opportunity to support HEU members in their fight for safer workplaces, an end to privatization and more support for those on health care's front lines."
HEU president Barb Nederpel says that Brisard is an experienced and skilled labour leader well-suited for the challenging role of secretary-business manager for B.C.'s largest health care union.
"Meena is a negotiator, an advocate, a mentor and an inspiring leader who has broken barriers in the labour movement," says Nederpel. "We are so pleased that she's agreed to put her considerable skills to work on behalf of HEU members."
Brisard succeeds Jennifer Whiteside who served as HEU's secretary-business manager from 2015 until last fall when she was elected to the provincial legislature representing the constituency of New Westminster.
Founded in 1944, HEU represents more than 50,000 workers employed in a variety of health occupations and settings including hospitals, long-term care homes, First Nation health organizations and in community health and social services.