Image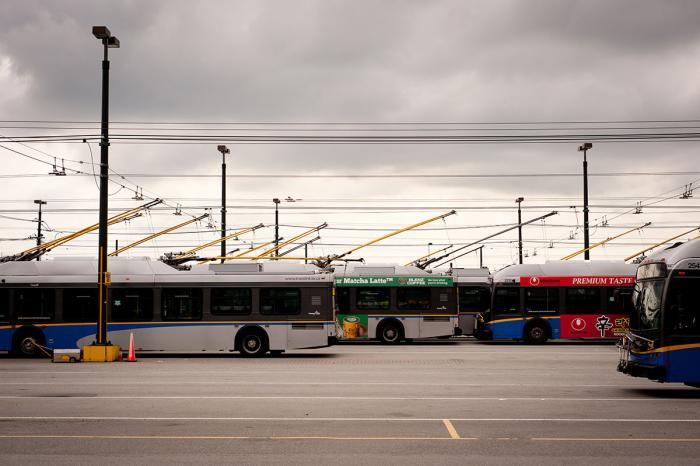 Workers on the front line of B.C's pandemic response will face even longer days as a result of cuts to bus, SkyTrain, SeaBus and West Coast Express schedules, says the 50,000-member Hospital Employees' Union.
"These service cuts mean added stress for health care and other essential workers in the region who depend on transit to get to work each day," says HEU secretary-business manager Jennifer Whiteside.
"Our members have limited transportation options to get to work, and they've already been facing lengthier commuting times as a result of previously announced service reductions.
"We need federal and provincial leaders to take emergency measures to support public transit through this pandemic slowdown. It's essential for those on the front lines of this public health crisis.
"I'm especially concerned for workers who are forced to commute long distances because of high housing costs and who may be working second jobs to support their families. These service cuts will be a huge source of stress for these workers."
It's been estimated that one in five health care workers depends on public transit. The HEU represents more than 25,000 members in the area serviced by TransLink.
HEU is B.C.'s largest health union with more than 50,000 members working in hospitals, care homes, community agencies, First Nations health centres and other settings.