Image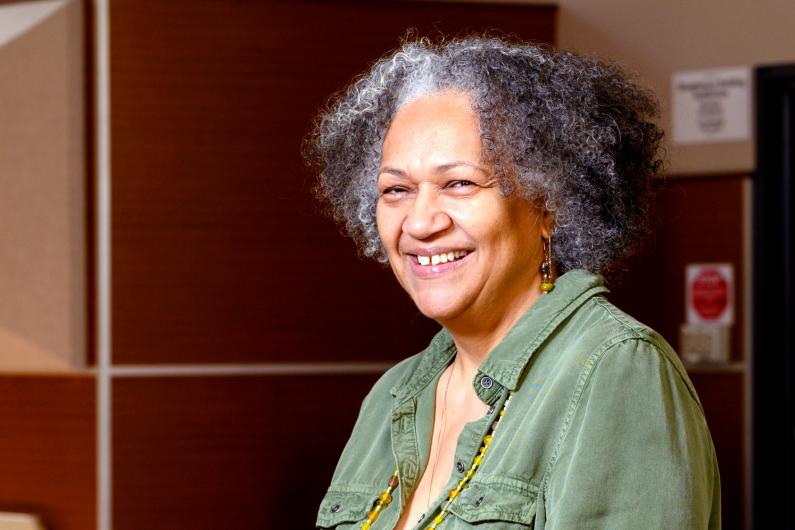 "I schedule nurses, fill vacancies, process requests, and manage their rotations etc. I find the most challenging part of my job is the fact that we don't have enough nurses.
The job of a scheduler is stressful, but joy can be found, and for me it is in the role that I play in supporting the nurses and recognizing the importance of their roles. The shortage is tough, so if they recognize that I am doing the best I can for them in my capacity as their scheduler, then hopefully that's one less thing that they need to concern themselves about on the job.
I believe in being supportive in whatever way I can - if there is a need that I can fulfill, then I'm there. I started going to union meetings, and got involved in rallying other members to attend meetings - especially when we needed to make quorum for voting purposes etc. Just basically securing their help. Gradually I was voted in as our Site Rep and recently as a new member of the Ethnic Diversity Committee. I attended the HEU Equity Conference for the first time and ran for the committee position without a thought beforehand of doing so… just trying to do my part in my small corner of the world.
There's a lot of work that goes into supporting health care workers in the workplace. I hope that other members will get involved, because sometimes you don't know what you don't know. Knowledge is key. Sometimes situations can be avoided just by being informed. Get involved, know and understand your rights and what's going on within the union, and support each other. Help create change where needed. Basically, learn how the union works, and how it works for you.
Whether it's for other HEU members or for the nurses that I support in my position, I try to be resourceful and channel my energies to create the best possible outcome in every situation." 
Maryann Pyne, Portfolio Clerk, part of the health care team