Image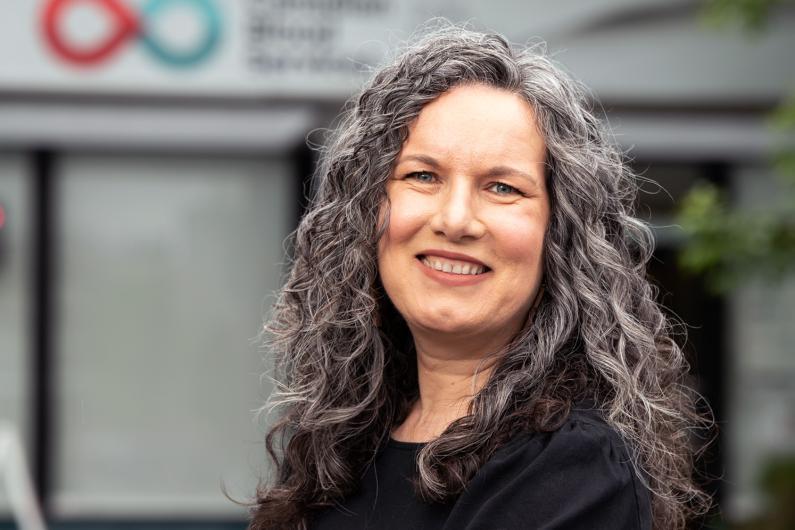 "I'm a donor care associate at the Canadian Blood Services. In the 33 years I've been here, I've loved pretty much every minute.
My favorite part of the job is customer service. I love talking to donors. And I just love the generosity of our donors – they are incredible. It's not easy coming in on your own time, having someone stick a huge needle in your arm, and giving a full two cups of blood.
Even during the pandemic, we were getting so many donors who wanted to help in some way. It's incredible, there is still goodness in people. That's the thing that keeps me at Canadian Blood Services, just getting to chat with people who are really kind, generous and compassionate, and want to help out.
One thing that makes our local unique is that we are so spread out. It's really difficult to have meetings - you have people working in the labs that work completely different hours to the clinic, and you have people from other parts of the province. So trying to schedule a union meeting and getting quorum is really challenging. Our chairperson brought in a special conference call number where we can call in for meetings. So that's how we hold our meetings most of the time.
What gives me hope is the generosity of our donors. And it doesn't matter how many changes we've made over the years. I started when it was Red Cross, and it's now Canadian Blood Services. We've changed our criteria for donors being able to donate, and our hours are changing constantly. Yet donors still keep coming. I really don't think we're ever going to have a huge shortage. When we need the donors, they come. They're so incredibly inspiring."
Ester, Lab Assistant, part of the health care team