Image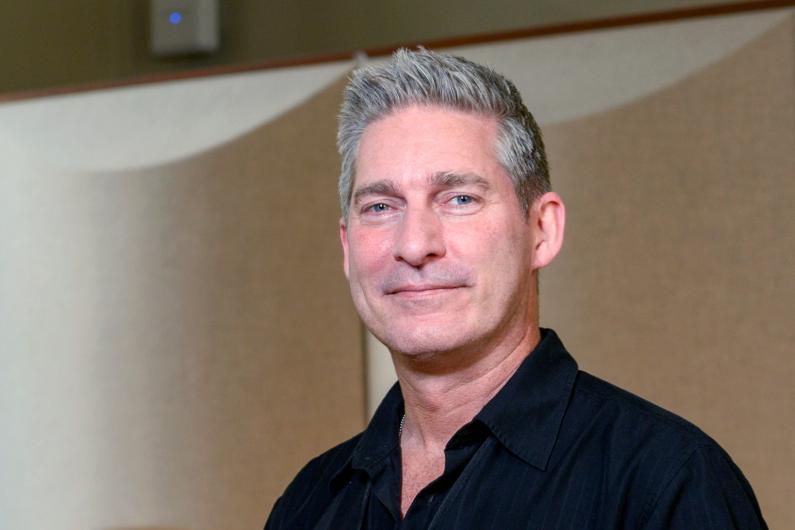 "I'm a senior analyst for specialized provincial auxiliary. I support the hospital's patient monitoring, EEG system, e-whiteboards, and other clinical systems.
I've been working as an HEU member for 32 years. I started in 1990 in the laundry department. I worked in patient escort, worked in the operating rooms as a cleaner, worked in dispatch, distribution, and transportation - pretty well every department you can imagine. And I got myself into IT, which I was trying to do for years. I started by setting up a hospital help desk back in 1998. Ever since then, I've been in IT working probably 50 different jobs in that time period.
Since the pandemic we've been able to work from home. I've done more work now than I've ever have in my entire 30 year career by working from home - just because the amount of workload and the short staffing. And I think there's a little bit of pressure when you work from home to try to prove yourself. But I like the change because life is a constant change. I don't mind learning new systems and processes.
What motivates me is helping patients. I have an urgency inside of me to make sure my colleagues have access to the systems they need, because it will help patient care in the long run.
For example, we have 500 monitors called Philips Patient Monitoring, which are monitoring babies. All that information is going directly into the electronic health record, starting last month. The nurses don't have to manually charge anymore. It's a really big win. It's the largest system of its kind in Western Canada. It just makes me feel wonderful that I can support a system like this. I'm really proud to be part of it."
Daniel, Programmer/Systems Analyst, part of the health care team