Health care workers receive a wage boost of between 10.57 and 11.22 per cent since April 1, 2022 – the highest two-year wage increase in a generation
Image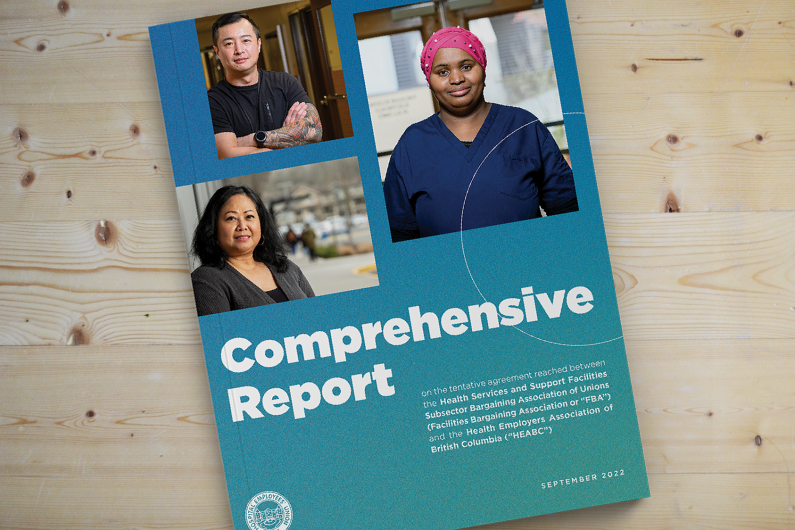 [Updated March 31, 2023]

Based on the change in the annualized average of B.C.'s cost-of-living between March 2022 and February 2023, the full inflationary adjustment negotiated in the renewed Facilities Bargaining Association's (FBA) contract will be triggered and all members will receive a 6.75 per cent wage increase effective April 1.
During 2022's negotiations the FBA bargaining committee worked to secure a collective agreement that protects member pay cheques against inflation. That's why the FBA negotiated a general wage increase for 2023-2024 that was linked to the annual inflation rate.
That means since the expiry of the last agreement, FBA members will receive a wage boost of between 10.57 and 11.22 per cent since April 1, 2022, depending on their job classification – the highest two-year wage increase for health care workers in British Columbia in a generation. 
In addition to the general wage increase, work continues on providing some measure of compensation for the BC Liberal's 2004 reckless rollbacks to Facilities members. As reported earlier this year, the working group of FBA representatives, health employers and government are developing the terms to allocate $10.635 million in annual ongoing funds to boost the wages of lower-wage Facilities members effective this April 1. As soon as the tripartite working group has finalized implementation, members can expect to be notified about any wage increases they are eligible for. 
If members have any questions, please contact a HEU local executive member or your staff representative.