Image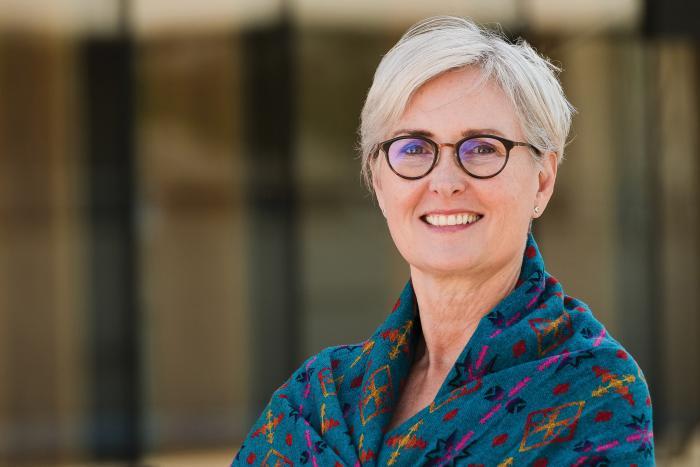 Dr. Mary Ellen Turpel-Lafond joined HEU members for a telephone town hall on February 4, addressing Indigenous-specific racism in health care and her recent investigation findings.
Hosted by HEU president Barb Nederpel, the one-hour town hall, which had over 1,000 participants on the line, also included greetings from HEU financial secretary Betty Valenzuela, and Barb Clark and Heather Mandziuk, co-chairs of the union's Indigenous Peoples Standing Committee.
In her presentation, Turpel-Lafond, a member of Saskatchewan's Muskeg Lake Cree Nation, spoke about some of the key findings and recommendations in her investigative report In Plain Sight, released last November.
Her team heard from approximately 9,000 British Columbians, including more than 5,000 health care workers, about how Indigenous Peoples access and experience health care services and jobs within the sector.
The investigation revealed systemic racism in B.C.'s health care system – for Indigenous workers and those accessing services.
"In British Columbia, Indigenous Peoples have been subject to incredibly harsh, unfair racist treatments for a long time. And that wasn't just because people have a casual bad opinion, it was because our laws and policies in Canada and B.C. were designed to take Indigenous Peoples' culture and values and strip it away.
"We had residential schools. And we still grapple with the impact of those residential schools. There was a separate hospital system, and a segregated and lesser medical system for years and years. The mentality that Indigenous Peoples are less worthy and so forth is quite ingrained."
Four things you can do now to make a difference
Turpel-Lafond highlighted four things that people can do now to make a difference and create positive change.
Speak up about racism and discrimination against Indigenous Peoples when you see it. Be an ally with us in this process.
Create a collegial environment in your workplace so Indigenous health care workers are safe and supported, heard and understood, and are not shunned.
Adopt a cultural humility mindset… self-question your own beliefs and biases. You may have inherited some of these biases or prejudices from teams you've worked with. You may have seen this in society and been told things about Indigenous Peoples that's not accurate. Please work harder to hold and reflect on that. Take training to get support to try and set those biases apart, and make sure they don't poison and come into your workplace.
Call for more anti-racism tools to support your work and your practice.
Turpel-Lafond also thanked HEU members for participating in her survey. "We had thousands of members of HEU participate to share your experiences of all your workplaces about concerns you have about, or being exposed to, racism in the workplace."
If you want to share your specific story of experiencing or witnessing racism in the B.C. health care system, you can call or email. Contact information is available at <https://engage.gov.bc.ca/addressingracism/>.