Subjects
Occupational Health and Safety
Image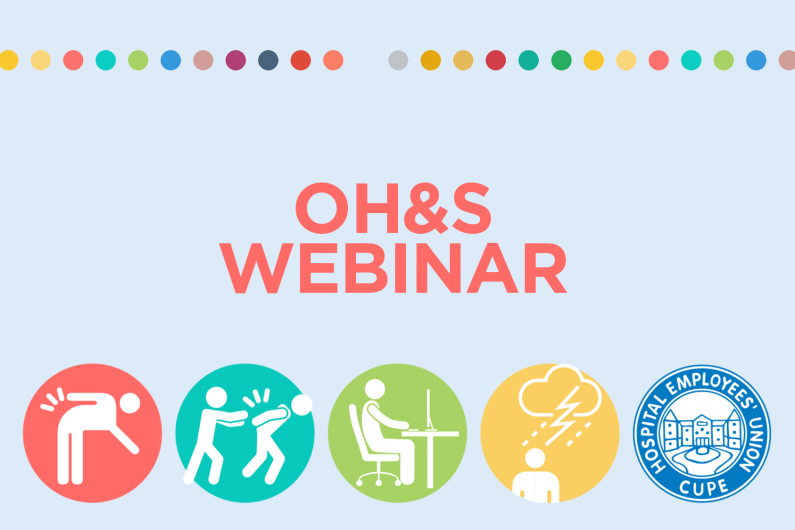 Description
This hour-long "lunch and learn" will review how, when and why to report workplace injuries and illness, including mental health related.
The webinar, hosted by HEU's health and safety specialists, will cover:
What is a work-related  injury or illness
The importance of immediate reporting
How to report a work-related  injury or illness
There will be an opportunity to ask questions.
The webinar will be held Thursday November 25, from 12 to 1 pm. It will be held on Zoom, and you can join by computer or phone.
Registration is now closed. Please check back for new dates and times.
Related Workshops By Subject