Expanded rights in HEU's public sector agreements
From the Guardian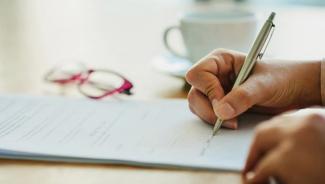 NEW COLLECTIVE AGREEMENTS for HEU's public sector members went into effect on April 1, 2019. Members are familiar with the major compensation improvements, but may not be aware of several expanded rights bargained for members working in the Facilities, Community Health and Community Social Services subsectors.
The Facilities Bargaining Association (FBA) agreement covers 41,000 HEU members. These members can now access up to three days of paid special leave and up to 17 weeks of unpaid leave if the member, or a dependent child, experiences sexual or domestic violence.
Members can also receive up to three days' paid compassionate leave for a pregnancy loss after 20 weeks.
Members who have successfully completed keyboarding, computer software and medical terminology testing will not be required to re-test for a period of four years – an increase from the current 24 months.
There's an extended top up for Employment Insurance parental leave. The employer will now top up EI payments to 75 per cent of earnings for up to 10 weeks under either the standard 35-week or extended 61-week parental benefit.
Members will also benefit from stronger workload and grievance language; the embedding of WorkSafeBC's bullying and harassment definition in the contract; expanded job security rights for displaced workers at multi-employer sites; and expanded access to union representation at multi-employer sites.
The Community Health Bargaining Association, which covers 2,300 HEU members, secured compensation comparability funding to bring wages closer in line with FBA rates; up to three days of paid special leave if a member, or their dependent child, experiences domestic violence; additional funding to the Enhanced Disability Management Program; and increased severance pay for those impacted by contracting out (capped at 500 FTEs over three years).
The Community Social Services Bargaining Association, covering 1,500 HEU members, negotiated $60 million for wage comparability adjustments to address chronic low wages; enhanced paramedical services covered by the benefits plan; up to three days of paid special leave for members experiencing domestic violence or who have a miscarriage (or if their partner does).
Detailed comprehensive reports are available at <www.heu.org/bargaining>.
by Brenda Whitehall