A clear record of events bolsters evidence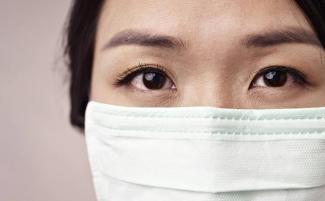 News Blog
Edition
Know Your Rights column, Guardian Winter 2020 issue.
If a worker contracts COVID-19 through work, they have the right to apply to WorkSafeBC (Workers' Compensation Board or WCB) for wage and medical benefits.
In October this year, WCB added COVID-19 to the list of illnesses and injuries included in "presumptive coverage." This means that a worker infected with COVID-19 is presumed to have caught it at work, as long as there is a "significant risk of exposure" in the workplace.
You do not have to be working in a COVID-19 unit, or interacting directly with patients or residents in order to have your claim considered. File as soon as you have missed work, or need health care treatment.
If you believe you have been exposed to COVID-19 at work, it's important to report and document the incident as soon as possible.
First, file an incident report with your supervisor. This will establish a record of the exposure. In addition, keep a personal journal, track your symptoms, and contact your doctor or Telehealth to report any signs of illness.
Keeping detailed records of the incident and your symptoms will be important when you proceed to file a claim. Even with the presumption in place, WCB may still deny compensation. You increase your chance of success by presenting a clear record of events.
If your claim is denied, contact HEU's OH&S appeals team. Do this as soon as possible, and no later than 90 days from the date you were denied. HEU will discuss and assess your situation, and assist you through an appeal process.
At this time, WCB is not accepting claims from workers who self-isolate for non-work-related reasons (such as travel, or exposure in the community). A claim will also be denied if you choose to stay away from work because of anxiety, or because you have a pre-existing condition or a vulnerable family member.
According to WCB, 897 COVID-19-related claims have been submitted so far by workers in health care and social services.
If your WCB claim is denied and you wish to appeal the decision, call HEU's WCB Hotline: 604-456-7186 (Lower Mainland) or toll-free at 1-877-438-5550.
Find out more about how to file a WCB claim at heu.org/worksafebc-claims.