"Me Too" movement sheds light on workplace sexual harassment
News Blog
Edition
Guardian Fall/Winter 2017
Viewpoints column
by Donisa Bernardo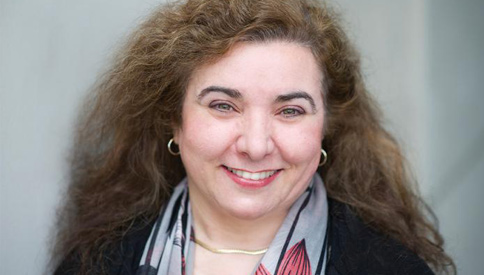 In recent weeks, social media feeds have been alarmingly inundated with the hashtag "me too" – as millions of women publicly disclose their personal experiences with sexual harassment and assault, particularly in the workplace.
It's part of a spontaneous campaign that's raising awareness and providing a forum for women to speak out about sexual violence.
Sparked by A-list Hollywood actresses calling out influential industry executives and fellow actors for sexually harassing or assaulting them, the campaign has now swept across all job sectors.
Women are breaking the silence more than ever, propelled to speak out by the flood gates that have opened up, and they've united against this insidious abuse of power.
And they are demanding action to end it.
Most disturbing are the high numbers of incidents that still go unreported due to privacy, fear and shame, as many victims continue to be threatened with social and economic retaliation by their predators.
But if women can stand together, it's possible to end an injustice that's gone on for generations. Since women have been traditionally treated as second-class citizens, the fight for women's equality has been long and hard. And it's far from over.
According to Stats Canada, one in three women will be sexually assaulted in her lifetime. With a membership comprised of 85 per cent women, many HEU sisters may have also been impacted.
HEU members are very aware of B.C.'s missing and murdered Aboriginal women and girls, the Montreal Massacre, and the Pickton Farm. We don't need a "me too" campaign to remind us how vulnerable women and girls are to gender-based violence and discrimination.
But with the deluge of women coming forward, the "me too" campaign has created an important international dialogue about this hidden issue.
There are supports and resources available for women who may be experiencing, or have experienced, sexual harassment or assault. There are women's resource centres in most communities for confidential counselling and information.
For HEU members who have access to B.C.'s Employee and Family Assistance Program (EFAP), call toll-free 1-800-505-4929 or email help@efap.ca. Sodexo workers have contract language protections around harassment, as do many WorkSafeBC and employer policies.
Any HEU member can contact WorkSafeBC at 1-888-621-7233 for support. Nobody should suffer in silence. And nobody should suffer alone.