Mental Health Awareness Week – Colouring Contest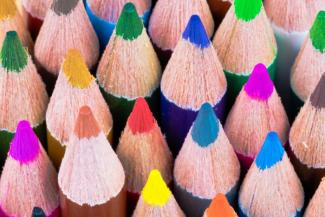 News Blog
May 3 to May 9 is Mental Health Awareness Week. In order to promote discussion and raise awareness, the HEU People with Disabilities Standing Committee is holding its third annual Mental Health Awareness Colouring Page.
During Mental Health Awareness Week, we can work toward building an inclusive union that welcomes all members, including those who live with mental illness. Mental health struggles can impact anyone, at any stage of life. And navigating our way through the current COVID-19 pandemic, public health orders, lockdowns and restrictions has escalated anxiety and depression worldwide.
Health care workers have experienced high levels of stress dealing with the virus for more than one year. Excessive workloads, short-staffing, on-the-job injuries, and workplace violence and harassment also contribute to poor mental health at work.
It's critical to improve working conditions, increase access to mental health services, and end the stigma around mental illness.
The Mental Health Awareness Week colouring contest is open to all HEU members.
Deadline for submission is May 17, 2021 at 5:00 p.m.
Please see below for colouring sheet and full contest rules.