Care aides at outbreak sites share their struggles and strategies to stay grounded as second wave surges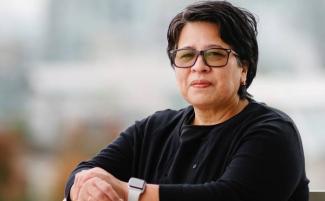 News Blog
Edition
Feature story, Guardian Winter 2020 issue.
About 20,000 HEU members work in long-term care.
About 15,000 of those are care aides, and others are housekeepers, dietary aides, licensed practical nurses, activity aides, registered nurses, and numerous other job classifications.
All of them come in direct contact with residents, and are bearing the brunt of the outbreaks in the health care system.
We spoke to care aides at three different sites, who have worked through at least one major COVID-19 outbreak, about their experiences, and what they do to take care of themselves so they can continue to care for others.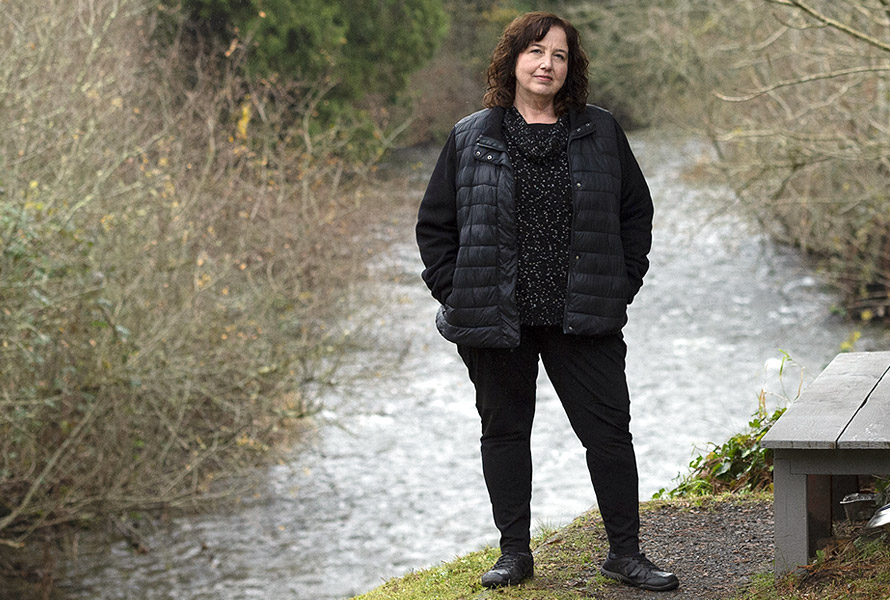 Seated in a camping chair with her feet soaking in the Alouette River is where Cathy Stephen spent her downtime this summer.
Like many long-term care workers serving on the front lines of a COVID-19 outbreak, Stephen has witnessed dark times, and in a changed world, she and others have learned new ways of coping with stress and grief.
Coffee dates with friends, beach barbecues and visits with grandchildren were off the table this summer for Stephen. Instead, she took solace in video chats with loved ones and evenings by the river with her boyfriend.
Days off, we would go there for one o'clock and not leave until seven," she said.
Stephen is a care aide at New Vista Care Home in Burnaby, a privately run non-profit facility that has now been through two outbreaks.
During its first outbreak, six people were infected, but in its more recent outbreak, 22 residents and 18 staff members were infected with COVID-19.
The uncertainty of what would come next, as Stephen worked through the outbreak, was taxing.
"There's just a fear of it. Not knowing what's going to happen," she said, as her voice broke with emotion. "The residents were going through a lot, you know, and we were taking that burden on as well," she said.
After work, Stephen would be alone in her apartment. Fearful that she might unknowingly spread the virus to friends or family, or even re-introduce the virus to her workplace, she was very careful about leaving the house.
As a highly social person, this was especially difficult.
"You're just sitting, sitting at home every night and you get depressed. 'What am I going to do in this apartment by myself?' I wasn't used to doing it, just having to stay in," she said.
Stephen often called her sister, a retired care aide who could empathize with what she was going through. The sisters even met by the river a few times.
"She knows what the job is like and said, 'I can't imagine what you're going through now.'"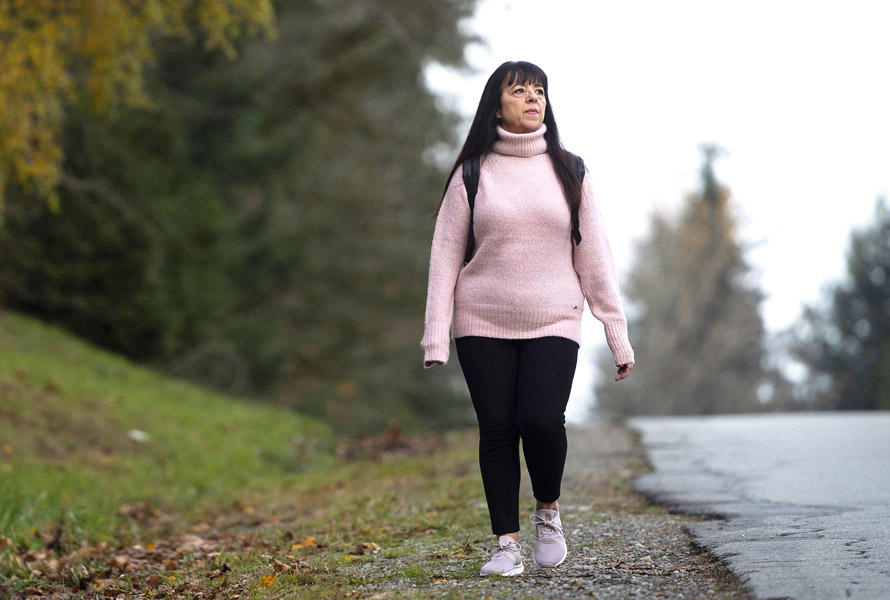 For Nicole Pizzolon, who's worked in health care for more than three decades, the COVID-19 pandemic has been devastating.
She compares it to war. "I feel like we're on a battlefield and we're dodging COVID bullets. Every day when we go to work, that's what we're doing."
Pizzolon works at Fellburn Care Centre, which is operated by the Fraser Health Authority. The centre is in the midst of a major outbreak that has seen at least 36 residents and 16 staff test positive for the virus, along with four deaths.
Normally, Pizzolon says that connecting with residents energizes her, but the PPE has made that difficult.
"You've built such a rapport with the people you care for … they're your family, they're part of your life," she said.
Now, she's worried about the loneliness they feel due to a lack of social connection and touch.
"They can't see your smile," she said.
For years, lunchtime power walks are what kept Pizzolon grounded. But the pandemic threw regular break-times out the window, so instead she walks home from work every day.
"It really is a cleansing time for my brain ... [because] I don't want to unload everything on my family when I come home," she says.
Pizzolon, who is a shop steward, says that being a sounding board for her colleagues also helps her cope.
"I'm happy to do that, it's who I am as a person," she says.
But poor communication from management around COVID-19 measures have been particularly frustrating for Pizzolon, who has a penchant for justice.
"I want to fix things, I want things to be right, I want people to be happy ... [and for] the water to be calm," she said.
To that end, Pizzolon says that frequent calls with her HEU rep have been helpful, and that he helps her strategize on how to raise issues with management.
"We have built a rapport, him and I, and I've never met him face-to-face," she said.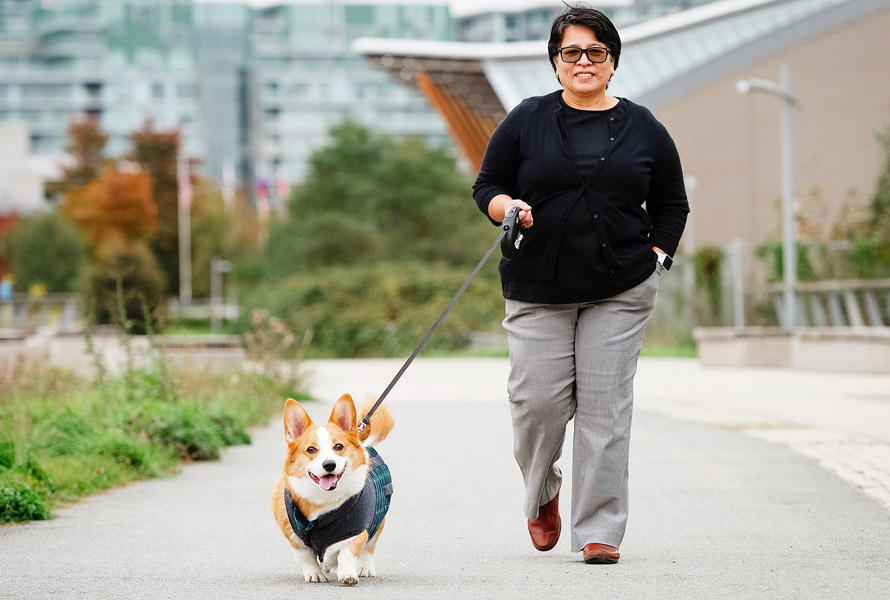 Over at Dufferin Care Centre, also in Coquitlam, care aide Rosario Gatasi says the centre's COVID outbreak was a "very tough" challenge on which she refused to give up.
"I was very hopeful we could eliminate the virus," she said.
Dufferin's outbreak saw 22 infections and four deaths. Gatasi worked directly with those infected, and it meant isolating herself from the rest of her family while at home.
"I have a role to help these residents get better, I was a tool to help them. I have to do what I have to do, I have to give proper care to them."
In April, in an effort to curb the spread of COVID-19, the province restricted long-term care aides to working at only one facility.
This meant that Dufferin was short-staffed, and Gatasi worked back-to-back shifts totaling 14 hours a day.
"I don't know how I was able to survive that schedule," she said.
Weekends were dedicated entirely to caring for her body. "I have two days off. I make sure I am rested, get enough sleep, eat a good meal."
Her dog, Mochi, kept her spirits up. Having a dog meant that she was forced to get fresh air and exercise after work.
"I just try taking a deep breath and I go out, I walk my dog, I come back. I feel better," she said.
At the work site, close relationships with colleagues are what kept her going, she said.
"That is what made us push through the fear and stress of working with residents that were infected.
"That was the most important thing, we were really helping each other."
(photos by Jennifer Gauthier)