News Blog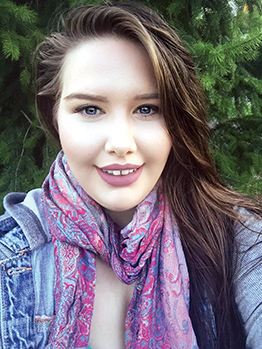 "Youth workers are often seen as glorified babysitters, but we're so much more," says HEU's Stephanie Ball of BeConnected Support Services (Becon local) in Victoria.
Since 2014, she has worked with youth aged 12 to 19, who struggle with physical, emotional and mental health challenges.
Ball says many of these clients are transferred to her facility from hospital mental health units, as well as Queen Alexandra Centre for Children's Health, the Ministry of Child and Family Development, or from parents who are simply burned out.
BeConnected is often a last resort for youth who can't function in foster care, home settings, or respite services.
"Because they have special needs and behavioural issues, the more you understand them, the more they want to work with you," says Ball. "They need so much support and understanding."
This is not just a job for Ball. It's personal. She spent eight years in foster care from 11 years old until she aged-out of care at 19.
Ball was instrumental in successfully spearheading an organizing drive to unionize BeConnected with a unanimous certification vote this spring. She's currently an HEU OH&S steward, and in her third year of a Bachelor of Professional Arts Degree in Criminal Justice.
Having recently attended her first HEU Summer School, Ball says it reinforced the strength of teamwork. "It was a privilege to be with people of different backgrounds, who have different struggles and stories. We are stronger together. And the union brings us together."
At her workplace, she adds, "Teamwork is essential to our success with these kids. There's power in working as a team that supports you, as well as the youth in our care."
On-the-job challenges include dealing with aggressive behaviours from high-risk clients which have involved throwing chairs and heavy electronics, or even knives, at her. But Ball has the elements to be successful – patience, trust, compassion and consistency.
"As these youth often feel unstable, they want consistency and firmness in their workers – people who stick to their rules. They need to be able to count on their workers… It's so satisfying to see goals realized, to see youth become more independent and self-sufficient. With some youth, taking the leap of faith that they can actually do more than people expect, and encouraging them to try new life skills, can be so rewarding."
This article first appeared in the Summer/Fall 2016 issue of the Guardian.
- Sharon Neufeld