Seniors' care at a tipping point
Union campaign demands government take immediate action
News Blog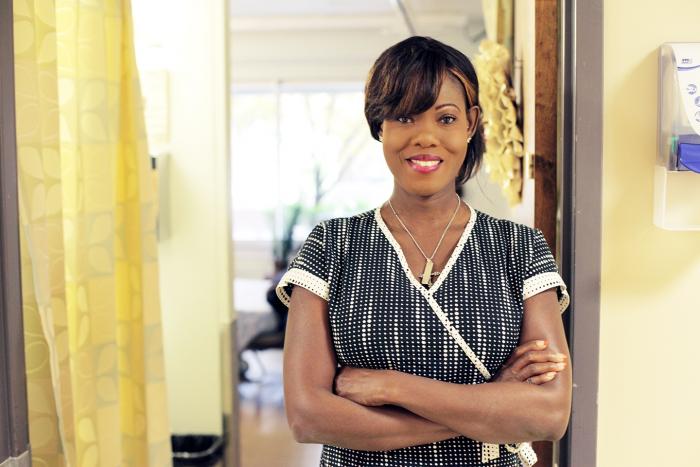 HEU's fight for better senior's care and secure, safe employment for health care workers is ramping up with a campaign aimed at securing higher staffing levels and measures to curb unbridled privatization in the long-term care sector.
Under the theme "Care Can't Wait" the union is demanding government take immediate action to provide care homes with the resources needed to keep staff and residents safe, and improve care.
"Chronic underfunding and understaffing take a huge toll on our members, physically and emotionally," says HEU secretary-business manager Jennifer Whiteside.
"When there aren't enough staff, the consequences are serious. Safety is undermined for everyone in the facility, and care suffers."
Whiteside says members, more often than not, are stretched to the limit, simply trying to do the best they can in the time they have. And for most, it's not enough.
"Not only do residential care staff have the highest rate of injury among all health care workers," she says, "they experience tremendous emotional distress when they are not given the time they need to provide seniors with responsive, compassionate and dignified care."
Increasingly, care staff are also subjected to violence from patient and resident aggression.
"When the system fails our elderly, staff feel it most deeply," says Whiteside. "These are the people who provide almost every aspect of daily care for vulnerable, often fragile seniors. Usually, under pressure. So for them, it's personal."
A report from B.C.'s Seniors Advocate Isobel Mackenzie, reveals four out of five care homes in the province don't receive enough funding to meet the government's minimum staffing guidelines.
According to the Vancouver Sun, of the 232 government-funded facilities that are below the recommended 3.36 hours of care per resident per day, 74 per cent are owned and operated by private, for-profit businesses.
Over the past 16 years, B.C. has experienced a 42 per cent increase of long-term care beds in the for-profit sector while beds operated by a government health authority and non-profit organizations have dropped by almost 11 per cent.
"The combined impact of underfunding – along with rampant privatization, contracting out, and repeated mass staff layoffs due to contract flipping – has created a crisis in care that cannot be understated," says Whiteside.
The current state of seniors' care is experiencing a backwards slide, that is reminiscent of caring conditions in the 1970s, she explains. That was before HEU made a conscious decision to organize workers in the primarily non-unionized, private, long-term care sector of the day.
"At that time, conditions for staff and residents were terrible. But as more and more worksites joined HEU, it was possible to use our collective power to dramatically improve standards for workers and seniors across the sector," she says.
"But when you don't provide the resources for adequate staffing, when you remove job security protections for workers, when you allow profit making businesses to drive down wages, you are creating a recipe for sub-standard care."
The Care Can't Wait campaign is calling for immediate funding to bring all care homes to the current minimum staffing guideline.
It's also calling for higher, enforceable minimum staffing levels and a mechanism to hold care home operators accountable, so funding supports secure, stable staffing, not more profits or administration.
To join the campaign and sign the petition visit <carecantwait.ca>.
This article originally appeared in the Summer/Fall 2016 issue of the Guardian.