Members urged to stay safe as wildfire crisis continues, air quality plummets
Wildfire staff deployment registry now in place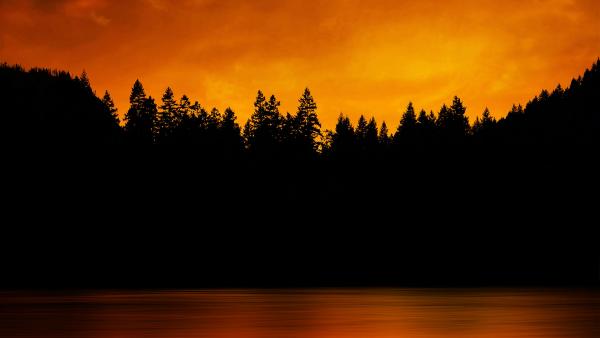 As B.C.'s state of emergency remains in place due to the continuing wildfire crisis, the union is expressing its deep admiration and concern for all HEU members who are dealing with the impact of the fire activity, both personally and professionally.
And with wildfire smoke now impacting many communities, HEU is reminding members to follow the advice of health authorities and others to keep facility windows closed to allow air scrubbers and filters to do their work, to restrain from strenuous activity, to keep hydrated, to stay indoors as much as possible, and to check local advisories for updates.
With no letup in sight regarding the hot, dry conditions blanketing most of the province, it is expected that the state of emergency now in place could continue into September.
"So many members – many who are experiencing their own losses and displacements – have stepped up to help meet the needs of displaced patients and residents," says HEU secretary-business manager Jennifer Whiteside. "We thank each and every one for their extraordinary generosity and dedication in the face of this ongoing disaster."
For members who are willing to be deployed to other facilities in the province, as needed during the wildfire crisis, there is a process in place and a voluntary registry where members can indicate their interest.
If you would like to register for deployment, please contact the designated representatives in your health authority. Learn more here about the Wildfire Staff Deployment Registry, and how it works.