Image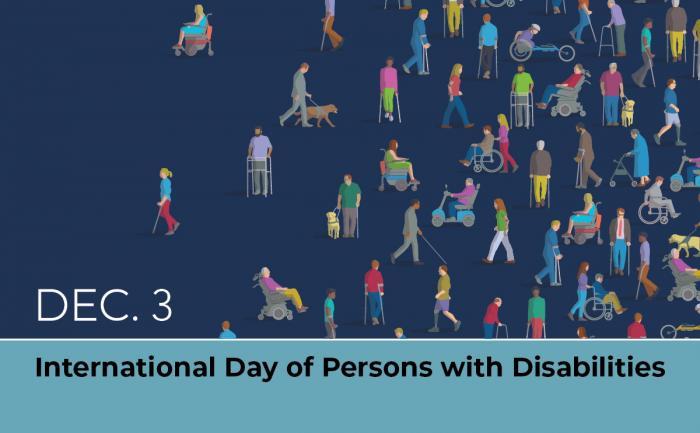 Established by the United Nations (UN) in 1992, the International Day of Persons with Disabilities recognizes the social, political and economic challenges people with disabilities encounter every single day.
It's also an opportunity to celebrate their accomplishments and contributions to their workplaces and society.
This year's theme is The Future is Accessible.
People with disabilities often feel isolated when they do not have equitable access to programs and services in order to participate fully in their community. This may include access to employment, transportation, and education.
It's important to recognize the contributions and abilities of all people, not just on December 3, but every day of the year so that no one is left behind.
According to the UN, 15 per cent, or just over one billion people worldwide, have some form of disability, including more than 100 million children. And 12 per cent of HEU members self-report as living with a disability.
For more than two decades, HEU's People with disAbilities Standing Committee has provided resources and support to health care workers with visible and non-visible disabilities, and those on extended medical leave, LTD or WCB.
Visit the Council of Canadians with Disabilites for useful resources and information.