Image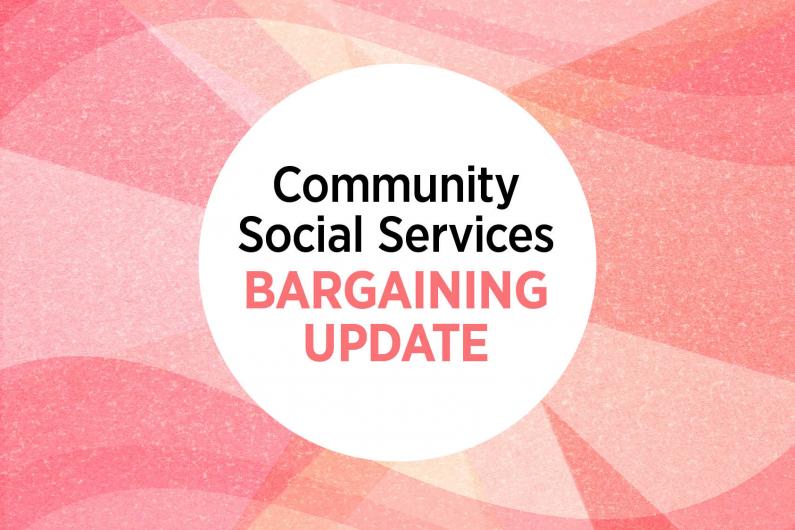 Update from the fifth week of Community Social Services bargaining
Last week was week five of negotiations between the Community Social Services Bargaining Association (CSSBA) and the Community Social Services Employers Association (CSSEA). 
Negotiations opened on Tuesday, March 1st by recognizing that March is Community Social Services Month, a time to honour and reflect on the important work that CSS members do for our social safety net and for our communities.
To date, the talks have focused on non-monetary interests, including casual employees, probationary employees, flexibility, and working conditions. Discussions continue to be collaborative and positive. The committee is focused on bringing the priorities that CSS members have identified to the table.
 
The committee is made up of HEU members and representatives of nine other unions. They are tasked with negotiating the new terms of a collective agreement for 17,000 community social services workers employed in every community across the province. The current agreement is set to expire on March 31.
Due to COVID-19, this round of bargaining looks different from any other, with hybrid meetings hosting both in person and online participants. This week, the committee expanded their in-person participation, and have been provided with rapid antigen tests and N95 masks to ensure safe in-person negotiations.
Click to see all Community Social Services bargaining bulletins