International Day for the Elimination of Racial Discrimination – March 21
Image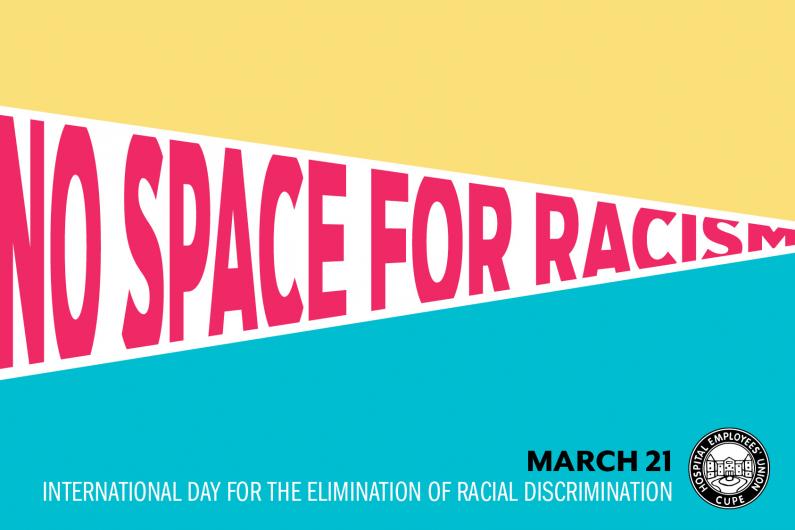 Racist extremist groups that seek to fuel racism, racial discrimination, xenophobia and intolerance are spreading around the world, including in Canada. In 2019 there were at minimum, 130 active far-right extremist organizations across Canada, a 30 per cent increase from 2015.
These groups often have an anti-immigration, anti-Muslim and/or anti-Jewish focus, and this racism must be confronted head-on.
In British Columbia and across Canada, far-right groups have targeted Wet'suwet'en solidarity demonstrations, encouraging people to murder or assault indigenous peoples and their allies. There has also been a rise in racist and xenophobic attacks against Asians due to COVID-19. And there also has been the rise of the yellow vest movement which targets immigrants. Speaking up for each other and calling out these moments of racism are important so that these incidents of violence don't become normalized.
Racism doesn't just exist online or in an organized group. Racism exists in many forms from overt to subtle. It's in actions and attitudes, name-calling and jokes, in person and online. It excludes people from housing, employment, opportunities or activities because of a person's race or where they come from.
But racism is learned, and it can be unlearned. Hope can be found in our actions, especially when our communities come together and stand in solidarity against racism.
On March 21, HEU stands with all those – here, and around the world – who are confronting the forces of hatred and discrimination by challenging racism, Islamophobia, bigotry, xenophobia, and anti-immigrant attitudes every single day.