Image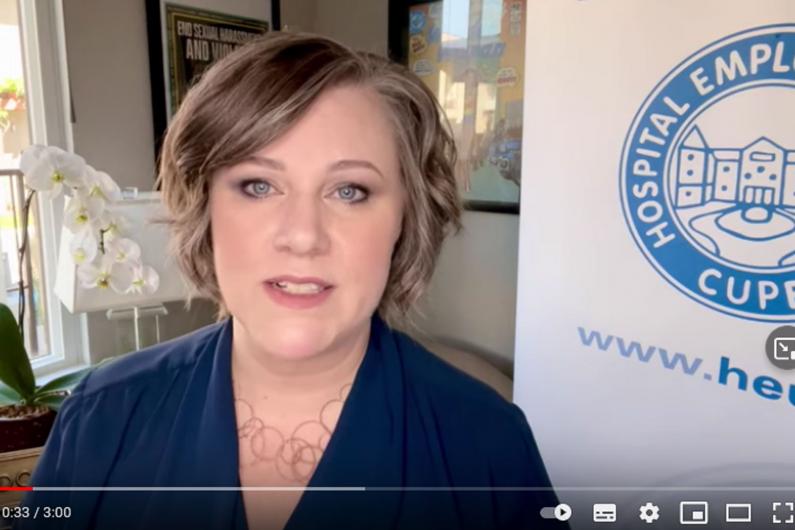 By Barb Nederpel, HEU president
I want to talk to you about the COVID-19 vaccine.
First, I want to thank all HEU members who have received a COVID-19 vaccine.
Getting vaccinated is an act of solidarity. You're protecting your community from the devastating impact of COVID-19. You're keeping your patients, residents and clients safe. You're protecting your co-workers and your families. You're protecting the medically vulnerable – and those who cannot be vaccinated for medical reasons.
Vaccines are making a difference.
After a devastating year in our long-term care homes, they are now much safer places to work and live. That's because vaccines are effective at reducing transmission and serious illness or death.
While most of HEU's more than 50,000 members have been vaccinated, some of you may still have questions and haven't gotten the jab yet.
It's important to know that COVID-19 vaccines approved by Health Canada are safe and effective. And even though they were developed in record time, these vaccines went through the same approval steps as any other vaccine.
COVID-19, on the other hand, has devastated communities big and small, rural and urban.
Many health care workers who contracted COVID-19 are now worried about its long-term impact on their own health. And the new Delta variant is more transmissible and puts the unvaccinated at even greater risk of infection.
Just because there hasn't been an outbreak in your area, it doesn't mean it won't happen – especially if the rate of vaccination in your community or work site is low.
If you still have questions about COVID-19 vaccine, I encourage you to look to trusted sources for information – like the B.C. Centre for Disease Control, your health authority, your doctor or other primary care provider.
You may feel overloaded and exhausted at the end of the day. It's important to know that your employer must give you paid leave of up to three hours to allow you to get vaccinated.
We all want to put COVID-19 behind us as soon as possible. We'll get there quicker if everyone who can be vaccinated, gets the jab.
This is something we can all do to make our workplaces, communities and families safer.