Image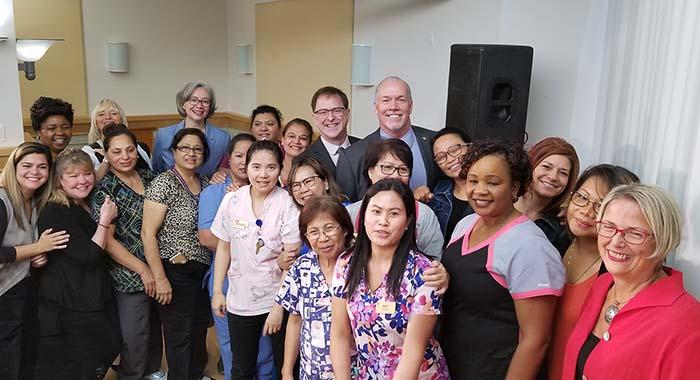 Three significant announcements in the last few days from B.C.'s NDP government are a signal that B.C. is rejecting the previous government health privatization agenda and moving to invest in seniors' care.
No P3 for RCH hospital expansion
On September 22, B.C. Health Minister Adrian Dix unveiled the latest plans for the expansion of Royal Columbian Hospital in New Westminster including an acute care tower and expanded ER.
The former BC Liberal government planned this expansion as a public-private partnership (P3) – a scheme that would have increased costs and likely resulted in the privatization of some health services and the layoff of maintenance and trades workers. Instead, Dix says the expansion will be financed, operated and maintained by the Fraser Health Authority – and keep the health team together.
HEU members at the RCH Local – including a committed group of trades workers – made an effective case for the public option. They highlighted the value of keeping public health care services in house, through meetings with MLAs and by making a presentation to the Fraser Health Authority board.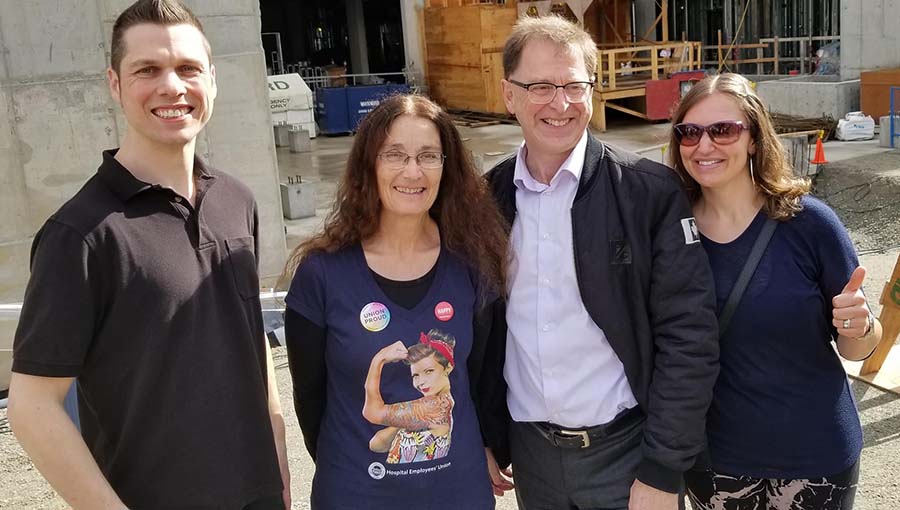 Province purchases MRI clinics
The health minister announced September 24 that two private MRI clinics in Surrey and Abbotsford have been purchased by the Fraser Health Authority to increase capacity in the public system and reduce waiting lists. The acquisition means that an additional 2,000 MRI procedures will take place this year and an additional 10,000 next year.
The move comes as the NDP government prepares to implement a ban on extra-billing by private surgical clinics this fall, and by private MRI clinics next spring. The workers at the clinics will be transferred into the Vancouver Coastal Health Authority, which manages medical imaging in the Lower Mainland.
New funds boost care hours for seniors
Premier John Horgan visited a New Westminster care facility on September 25 to commit $240 million to additional staffing in the province's residential care homes.
The investment means that direct care hours will reach government guidelines on average in all health authorities by 2021. Currently, about 85 per cent of care homes fall short of the recommended guideline of 3.36 hours per resident day.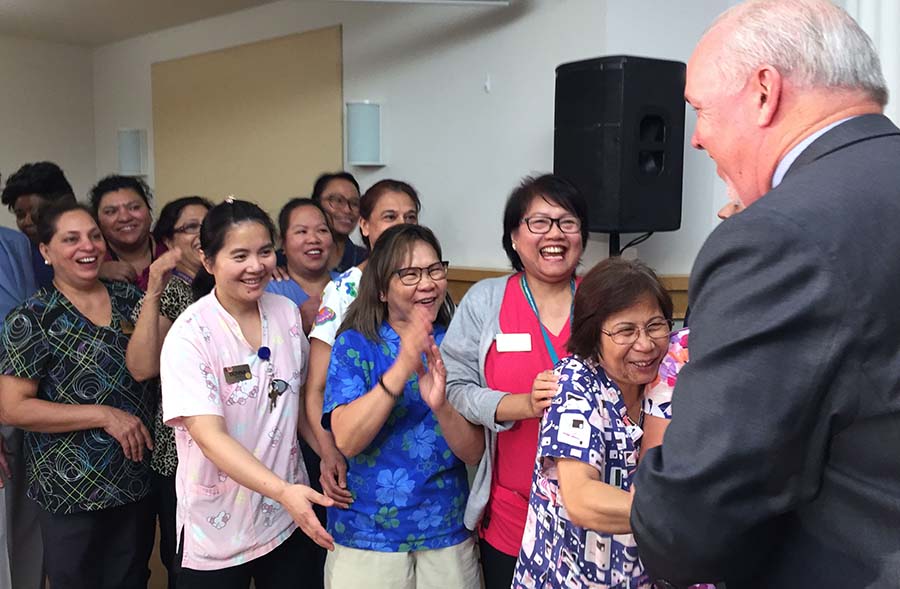 The premier was joined by Minister of Health Adrian Dix, and Minister of Mental Health and Addictions Judy Darcy, to make the announcement at New Westminster's Buchanan Lodge in front of residents and an enthusiastic group of HEU members. Addressing understaffing in seniors' care is one of the central goals of HEU's "Care Can't Wait" campaign, along with ending contracting out and contract flipping.
HEU secretary-business Jennifer Whiteside says: "Caring for seniors is all about relationships. With this significant investment, front-line staff will get the help they need to provide seniors with compassionate, timely care. And it will make work safer for care aides who have the highest injury rates in the health sector."