Image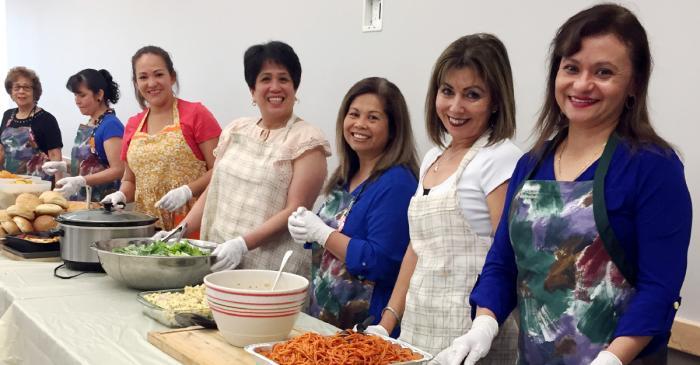 When farms in British Columbia, Ontario and Alberta became hotspots for COVID-19 outbreaks, it brought to light the unsafe and precarious working conditions of migrant farmworkers.
From cramped living quarters to lack of sick leave provisions, these workers are among the most vulnerable in Canada. Most migrant farmworkers use what little money they earn to also support families and loved ones in their home countries.
As temporary foreign workers, they do not enjoy the same employment standards as Canadian workers, and are often exposed to intimidation and retaliation from employers. And yet, they're essential to our food supply system.
For a group of HEU members in Maple Ridge, the plight of migrant farmworkers is nothing new. They have long been aware of how much this group of workers is exploited, and how isolated they are from the community.
"Migrant workers come here with very little," says Lina Fernandez, a care aide at Ridge Meadows Hospital. "They don't get support from the government, and they don't get support from their employers."
In 2018, members at HEU's Maple Ridge local started collaborating with parishioners at St. Luke's Catholic Church to organize a monthly gathering for farmworkers from Mexico and South America. Volunteers pick up workers from their farms and drive them to the church to get cooked meals and supplies.
This event draws in other community groups, such as a local choir that sings in Spanish, and volunteers from Surrey's Korean community, who provide luggage filled with clothes and shoes.
Fernandez, who also serves as secretary-treasurer of HEU's Maple Ridge local, began helping with these gatherings in 2019. This collaboration with St. Luke's was initiated by former care aide Maria Rodriguez, who is now a staff member at HEU.
Every month, several members of the local donate their time to cook and provide food at the gatherings.
In February, the local was making plans to start a "Pillowcase Welcome Package" campaign.
"We would sponsor a pillowcase by buying and donating things to put in the pillowcases that would be useful to the workers," explains Fernandez.
The pillowcases – filled with necessities like toilet paper, toothbrushes, shampoo, disposable razors and socks – were to be distributed at the monthly gatherings. Using a pillowcase to package the donated items is significant because many migrant workers aren't provided with proper bedding in their sleeping quarters.
Unfortunately, the project was put on hold indefinitely at the beginning of the pandemic.
The Maple Ridge local members are proud of their community work, and enjoy the opportunity to offer support to a vulnerable group.
"When I arrived in Canada as a nanny, I had no connections, and it was really hard," says Fernandez. "By doing this, I'm paying back for all the help that I've gotten over the years."
Originally published in the Summer 2020 issue of the Guardian