Image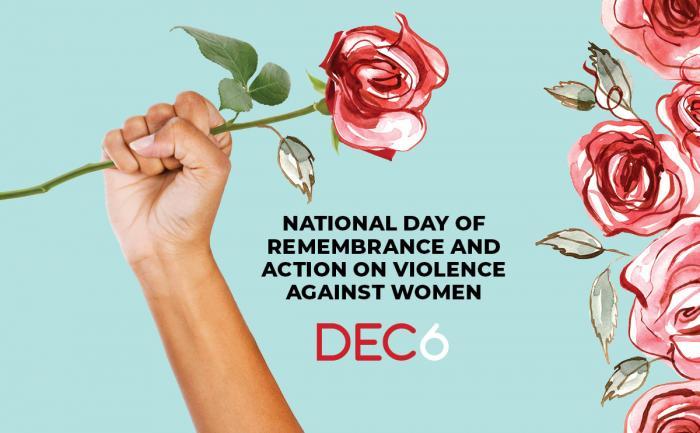 Gender-based violence – especially violence against marginalized women – is still an alarming problem in today's society.
The devastating impact of violence experienced in Canada's residential schools and the national inquiry into B.C.'s missing and murdered Indigenous women and girls have been in the spotlight in recent years.
That's why HEU is committed to raising awareness about this critical issue, and is doing our part to help end violence against women. In the new facilities contract, the union successfully negotiated paid leave for women experiencing domestic violence and/or sexual assault.
On December 6, 1989, a lone gunman entered l'École Polytechnique de Montréal, separated the female and male engineering students, and opened fire on the young women, murdering 14 of them. Several more women were injured. Why? Because of their gender.
Known as the Montréal Massacre, the date is commemorated every year in Canada as the National Day of Remembrance and Action to End Violence against Women.
Since that tragic day three decades ago, women's groups, human rights activists, Canada's gun control coalition, and community supporters have lobbied governments to address the issue of gender-based violence.
As we mark the 30th anniversary of December 6, the union encourages members to remember those 14 women gunned down in the prime of their lives, and take action to end the violence.
Remembering: Geneviève Bergeron, Hélène Colgan, Nathalie Croteau, Barbara Daigneault, Anne-Marie Edward, Maud Haviernick, Maryse Laganière, Maryse Leclair, Anne-Marie Lemay, Sonia Pelletier, Michèle Richard, Annie St-Arneault, Annie Turcotte and Barbara Klucznik-Widajewicz.