Image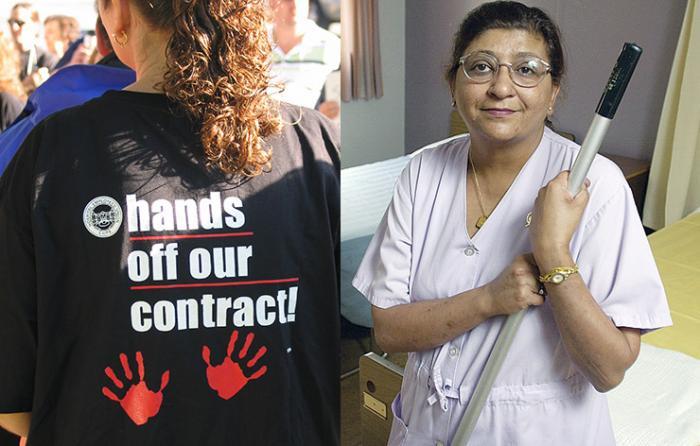 Thirteen years ago – on June 8, 2007 – the Supreme Court of Canada established collective bargaining as a constitutionally-protected right for all Canadian workers.
The Court's decision was in response to a five-year court battle led by HEU against a 2002 BC Liberal law – Bill 29 – that tore up health care and community social services collective agreements and cleared the way for massive contracting out and privatization.
More than 8,000 HEU members were fired in the first few years as the result of Bill 29 contracting out. And thousands of HEU members today are employed outside the Facilities Collective Agreement by subcontractors because of that law.
It's a law that overwhelmingly impacted women (almost 90 per cent of those who lost their jobs) and a workforce that included a high number of racialized workers.
In 2018, the BC NDP government repealed the remaining provisions of Bill 29, and in 2019 contracting out provisions were renegotiated into the Facilities agreement. HEU and its partner unions also established a process with government and health employers to look at how to bring contracted work back in-house.
The 2007 Supreme Court victory established a legal precedent that has helped other unions win important legal victories for workers including the right to strike, and confirmation of the BC Teachers Federation's right to negotiate on teaching and learning conditions.
You can read about these important victories in our 2017 newsletter marking the 10th anniversary of the decision. https://www.heu.org/news-media/news-blog/publications/why-our-2007-supreme-court-victory-bill-29-still-matters
The BC Federation of Labour established June 8 as Collective Bargaining Rights Day in recognition of the significant impact of the Court decision on the rights of working people.