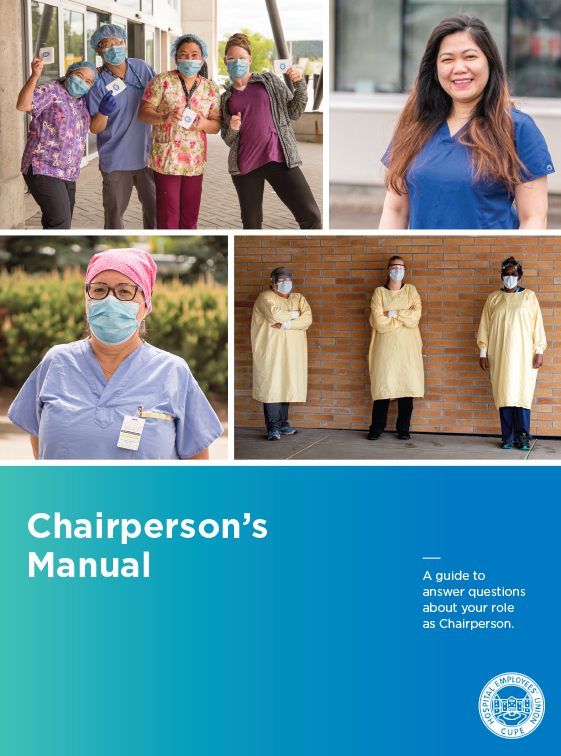 Chairperson's Manual - This guide designed to answer questions Local Chairpersons may have about their role. It provides ste-by-step instructions to make their role as a Chairperson easier and explains how various Articles in the Constitution and By-Laws apply to their role and the regular operations of their local.
The following forms are referenced in the Chairperson's Manual:
Local By-Laws Template - By-laws are a list of standing motions at a local that allows them to operate within the Constitution, but still reflect the unique circumstances of the local. Locals can use this template to develop their By-Laws. The Local By-Laws must be sent to the Provincial Office and approved by the Provincial Executive to ensure they do not violate the Constitution. Completed Local By-Laws can be sent to: localdocuments@heu.org or by fax: 604-739-1510.
Local Project Fund Application - Locals may make application to the Provincial Executive for funding assistance for local projects. Please submit completed applications to heu@heu.org or by fax: 604-739-1510
Read more about the Local Project Fund policy on pages 30-31 in the Chairperson's Manual.