Bargaining committee unanimously supports the agreement
Image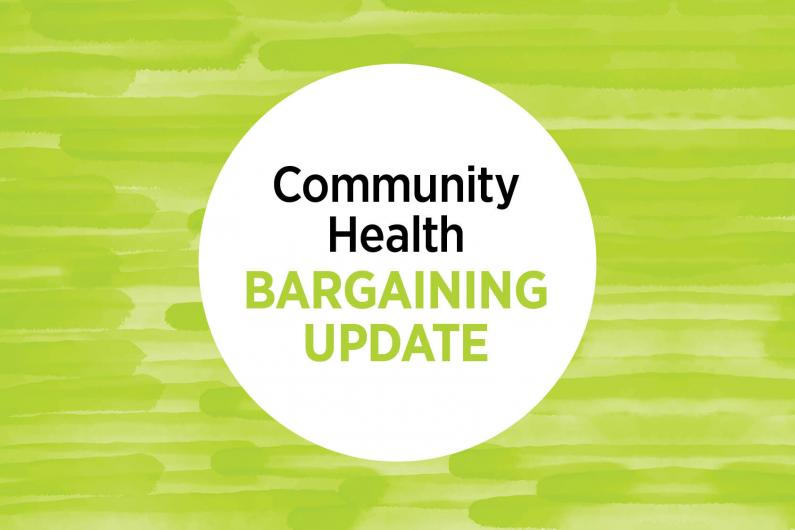 The eight-union Community Bargaining Association (CBA) has reached a tentative agreement with the Health Employers Association of BC.
The agreement, which covers 21,000 health care workers in eight unions, including about 2,300 HEU members, was reached in the early hours of Sunday, January 15.
Representatives on the bargaining committee from every union unanimously support the tentative agreement. The HEU Provincial Executive has yet to review the terms of the settlement.
In the coming days, details of the agreement will be shared, along with information on how and when you can vote.
The bargaining committee members extends its thanks to members for standing strong through this difficult round of bargaining. This support and solidarity gave the committee the backing it needed to reject previous offers from the employer and keep fighting until the best possible deal was secured.
The bargaining committee looks forward to sharing more details on the significant wage increases, stronger language, and the preservation of benefits included in this agreement.
Background and details
After almost a year of negotiations the Community Bargaining Association (CBA) reached a tentative agreement on a new collective agreement with the Health Association of British Columbia (HEABC) in the early hours of Sunday, January 15. The agreement covers more than 21,000 community health workers across B.C.
The tentative agreement represents substantial gains in key areas identified by members including significant wage increases, protecting workers' benefits, and providing greater control over working conditions.
The tentative agreement has a three-year term and includes a general wage increase in each year. It also contains additional low wage redress monies, and the retention of benefits and seniority should workers move jobs within the same health authority.
Full details will be shared with members in the coming weeks as the union prepares for ratification. The ratification vote is expected to be completed before the end of February.
The BCGEU is the lead union representing 13,000 of the 21,000 members of the CBA. Other unions at the table were HEU, UFCW, CUPE, HSA, USW, CLAC and BCNU.