Image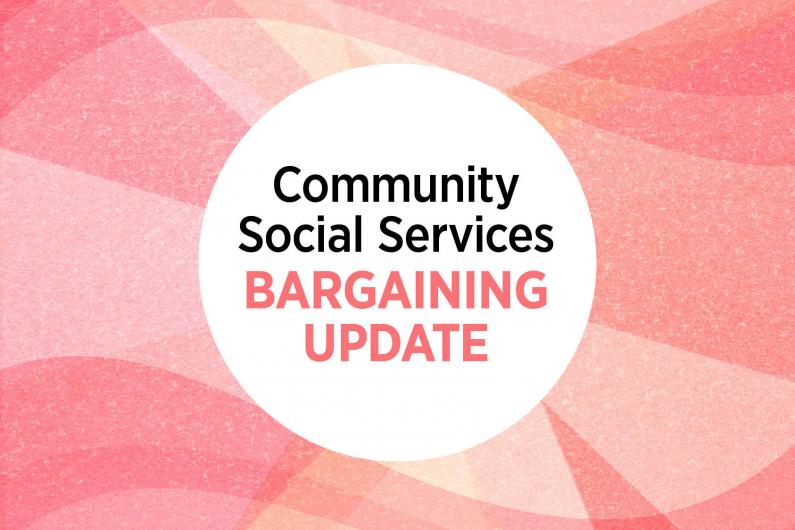 Negotiations resume today between the nine-union Community Social Services Bargaining Association (CSSBA) and the provincial Community Social Services Employers' Association (CSSEA). This agreement covers 17,000 workers in the sector, including about 1,500 HEU members.
Bargaining dates are scheduled for this week and next, through to Friday, January 27. The bargaining committee remains committed to reaching a tentative agreement that reflects the priorities identified by members. 
These priorities include a fair and equitable compensation package, meaningful recognition and reconciliation for Indigenous workers, supporting psychologically safer and healthier workplaces and promoting equity, diversity and inclusion. 
Earlier this week, the Community Bargaining Association (CBA) reached a tentative agreement with the Health Employers Association of BC. That agreement, which covers 21,000 health care workers in eight unions, includes about 2,300 HEU members.
The CSS Bargaining Association looks forward to getting back to its bargaining table, and will continue to push for a collective agreement that reflects the priorities members identified.