BC Liberals fail to protect vulnerable kids in government care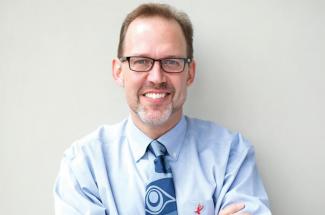 Edition
Guardian column, spring 2017
By Victor Elkins
It was hard to control my emotions.
For nearly 30 minutes, I listened to Stephanie Cadieux, the BC Liberals' minister of children and family development, repeatedly duck questions about the death of yet another young person who had been in government care. This Aboriginal teenager had died cold and alone in a tent in Surrey because she did not have the support she needed.
I was at the B.C. legislature that day, as part of a delegation of HEU members and citizens who were opposing Victoria's plans to privatize seniors' care on the Sunshine Coast.
But when question period got underway, my attention shifted to another kind of neglect – the neglect by this provincial government of children and youth in their care.
Over the past 16 years, I have been a foster parent to over 40 boys and girls. And every day, I see the considerable challenges they face to overcome their troubled pasts and move forward through a system that is underfunded and understaffed.
For too many youth in government care – over 60 per cent are Aboriginal – the consequences of the Christy Clark government's failure to support vulnerable kids is unconscionable. And for some, it's led to a tragic end of their young lives.
Paige Gauchier. Nick Lang. Isabella Wiens. Carly Fraser. Alex Gervais. These young people all died while in government care.
Yet, every time the minister was asked to explain what changes her government would make to prevent another death, the answer was the same: the government will do better.
But better never happens.
Since 2001, the BC Liberals cut tens of millions of dollars from frontline support to children and youth in care. And though they recently announced they would restore some of that funding in their latest budget, that won't help the young woman from Surrey or all the others who were abandoned by this government.
Former child and youth representative Mary Ellen Terpel-Lafond laid it out in the final report she released last year – Victoria needs to put children in care at the centre of their work and government needs to be more accountable.
But for this government, it's too little, too late. And none of this needed to happen.
That's why we need to hold Christy Clark and her party to account on May 9. Let's send them a message they can't forget.