Black History, Black Futures Month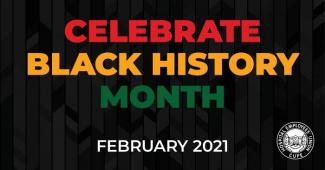 News Blog
February is Black History Month. There's vibrant and important history to acknowledge - and we also need to look to the future.
Last year, Black people in the U.S., Canada and around the world took to the streets in record numbers to protest racial inequality, systemic racism and white supremacy.
HEU stands in solidarity with all people fighting for racial and economic justice. And HEU members feel the grief and anger at the devastating impact of structural racism in the U.S., and in our own communities.
Here in Canada, racism is part of daily life for anyone who is not white. Black lives in Canada face harassment, discrimination and police violence.
As we mark Black History Month, we're hoping for a future where Black lives are safe from police violence, where Black people everywhere enjoy full liberation, and a future where Black opportunities are abundant.
For allies wanting to step up for Black communities, there are many ways to show your support but the first step is to lean in and listen.
Here are five things you can do to celebrate Black History Month and work towards a future where Black people are fully liberated.
1. Find anti-racist resources and support the movement for Black Lives
Supporting a movement to end state-sanctioned violence that targets Black people, and ending white supremacy requires everyone's support.
Anti Racism resources:
https://blacklivesmatter.com/resources/
https://jack.org/antiracismresources
Black Lives Matter Vancouver:
https://blacklivesmattervancouver.com/
Black Lives Matter Canada:
https://blacklivesmatter.ca/
2. Learn about B.C.'s Black history
The British Columbia Black History Awareness Society (BCBHAS) creates awareness of the history of Blacks in B.C.
In B.C., the thriving hub once known as Hogan's Alley was the epicenter of Black food, music and cultural organizing—until it was bulldozed away for the construction of the Georgia and Dunsmuir viaducts. It uprooted one of B.C.'s only Black neighbourhoods, displacing its residents out farther into the suburbs.
Learn how Hogan's Alley is preserving and amplifying Black history in Vancouver. Take a walking tour through the neighbourhood around Hogan's Alley to learn more about the history of the area. 
3. Read Black authors
Black Lives Matter Canada has a great list of Canadian books about Black lives.
Until We Are Free: Reflections on Black Lives Matter in Canada, edited by Rodney Diverlus, Sandy Hudson, and Syrus Marcus Ware
Policing Black Lives, by Robyn Maynard
Black Writers Matter, edited by Whitney French
For the children! Black Lives Matter Freedom School Workbook, Written by Leroi Newbold and illustrated by Janine Carrington.
4. Watch films about Black Communities in Canada
National Film Board – Black Communities in Canada
Explore this free collection of films by award-winning Black filmmakers, creators, and allies of the Black community, detailing a rich history to better understand the present.
5. Support Black-owned businesses
You can support Black owned businesses in your community.