It's the Law: Bargaining wage retroactivity
From the Guardian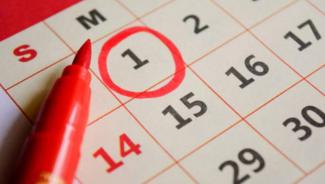 IN MARCH, HEU won full-retroactive wages for former light duty housekeepers employed by Compass at Vancouver Coastal and Providence Health Care sites.
Light duty housekeepers performed the same work as regular housekeepers but earned $1.50 less per hour. When HEU was certified to represent this group of workers, it set out to eliminate this unlivable wage rate in the first collective agreement.
HEU did so, but the employer refused to pay former light duty housekeepers the new wage rate until date of ratification. The central question in the grievance HEU filed was whether the housekeeping wage rate ultimately negotiated by the union would take effect on date of ratification or on some earlier date.
Retroactive wage increases are often a priority for union bargainers. Why? Because bargaining a collective agreement takes time.
Bargaining can continue long after the last collective agreement has expired. So why should workers continue to work and have patience with this long process even though they often have not received a pay increase for over a year?
They do so because they have a strong expectation that when the new agreement is negotiated, the new wage rates will be retroactive. This principle of retroactivity has been described by arbitrators as "vital to preserving the integrity of the ongoing bargaining process."  
HEU's bargaining with Compass was no different. When the union bargained a new wage rate for housekeepers, all housekeepers, including former light duty housekeepers, had an expectation that the new rate would apply retroactively.
Fortunately, the arbitrator agreed. Compass was ordered to pay all former light duty housekeepers the new wage rate retroactive to December 2016, almost a year before the date of ratification.
by Kaity Cooper