On Labour Day - we salute all workers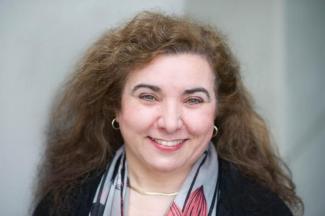 News Blog
Edition
Guardian column, summer 2017
By Donisa Bernardo
We waited a long time for summer. But before long, our vacations will end, schools will re-open, and autumn will arrive.
For some, Labour Day marks a return to routine. For others, it's a pivotal time to reevaluate goals. And for many, it's a holiday weekend with family and friends.
But for me, it's a day to celebrate the struggles and achievements of Canada's labour movement. It's been a long and rocky road to reach this point, but the journey is far from over.
The six-week Winnipeg General Strike in 1919 – during which 30,000 workers walked off the job over wages, working conditions and unfair bargaining – is perhaps Canada's most celebrated example of working class revolt against archaic employment laws and substandard work environments.
But the earliest reported labour unrest occurred in 1872 when Hamilton, Ontario workers demanded a nine-hour workday, which motivated the Toronto Printers Union to go on strike for a shorter workweek. Their actions crippled the local publishing industry, and inspired other workers to hit the streets in solidarity. Soon, 10,000 marchers arrived at Queen's Park, Toronto's political hub.
Unions were illegal
Back then, unions were illegal, which makes their bold actions even more daring. Strike organizers were jailed for conspiracy, police attacked picketers, and some protesters died defending their rights.
This led Prime Minister John A. Macdonald to pass the Trade Union Act, which decriminalized unions. Other cities quickly joined the movement, recognizing that united action draws public and political attention.
During the early-20th century industrial revolution, union membership was exclusive to men. But when women entered the workforce during World War I, some trailblazers organized federations to protect themselves.
In 1931, more than 500 Toronto textile workers went on a 10-week strike. Led by the Ladies Garment Workers Union Local 72, women demanded union recognition, wage increases, humane work hours, and an end to employer harassment.
Those demands weren't achieved, but their strike raised awareness of gender-based wage discrimination.
Over the years, unions – like HEU – have successfully lobbied for pay equity, maternity leave, paid vacation and sick leave, overtime pay, pensions, health and safety regulations, medical and dental benefits.
We're still fighting for affordable child care. We're still fighting for fair contracts.
And we're still fighting to protect migrant and temporary foreign workers from poverty-level wages in sweatshop conditions.
Nothing has come easily, and we can't afford to go backwards.
That's why this Labour Day, we salute all workers – pioneers who paved the way, today's activists, and tomorrow's leaders.