Update on the BC Health Care Occupational Health and Safety Society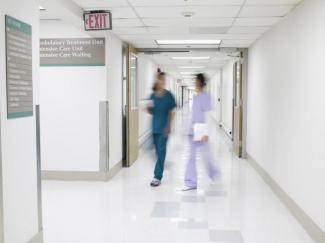 News Blog
B.C.'s new provincial occupational health and safety organization continues to move forward, with the incorporation as a new non-profit society - the BC Health Care Occupational Health and Safety Society.
This new organization will tackle high rates of injuries in the health care sector in B.C. by identifying and promoting best practices that make working in the industry safer.
In December 2019, the Ministry of Health announced $8.5 million over three years for a new organization that will address workplace safety.
The agreement for a new agency was reached in the last round of public sector bargaining, and includes the participation of all health sector bargaining associations, the Doctors of BC, the Health Employers Association of British Columbia (HEABC) and the Ministry of Health.
All health sector bargaining associations, health employers, unions and the provincial government, jointly govern the non-profit organization's Board.
The Board Chair is Roberta Ellis who is the former Senior Vice President of WorkSafeBC. The Board is also recruiting a new CEO who will work in consultation with the Board to set the strategy and new organization infrastructure.
"The BC Health Care Occupational Health and Safety Society is taking important steps to create a robust organization that will provide for safer workplaces," said HEU Assistant Secretary-Business Manager Lynn Bueckert, who is a Union Director on the Board. "Our organization's focus on health and safety in health care will improve the lives of workers, while improving the quality of care."