HEU celebrates National Aboriginal Day on June 21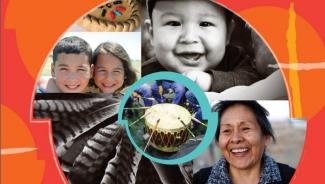 For more than two decades, Canadians have officially come together on June 21 – National Aboriginal Day – to celebrate the unique heritage, traditions and contributions First Nations, Métis and Inuit peoples bring to our country's diverse culture.
The Hospital Employees' Union has proudly represented Indigenous health care workers since Nisga'a and Gitxsan certified in 1997, but it's been an ongoing battle to keep unions in First Nations communities. A groundbreaking Federal Court of Appeal victory – led by HEU – in 1999 made it legal for unions to organize and certify First Nations workers.
Currently, HEU negotiates five independent collective agreements, covering about 170 First Nations members across the province. They include members of the Gitxsan, Stz'uminus, Nisga'a, Skidegate (Haida), Gitanyow and Gitwangak nations.
HEU recognizes the damaging legacy of colonization in our province and in our country. And, as a social justice union, HEU works to support reconciliation and greater understanding of Aboriginal people and their history.
The union's Indigenous Peoples Standing Committee encourages all HEU locals to show our solidarity and participate in one of B.C.'s National Aboriginal Day activities, particularly any community events that draw attention to missing and murdered Aboriginal women and girls, safe drinking water on reserves, and environmental concerns over proposed pipeline projects.
First proclaimed by Canada's Governor General in 1996, National Aboriginal Day provides an opportunity to celebrate First Nations, Métis and Inuit peoples.
After consultation with Aboriginal organizations, the federal government chose June 21 for National Aboriginal Day because it is also the summer solstice – the longest day of the year – a day on which many generations of Aboriginal peoples have celebrated their culture and heritage.