HEU members: Check out labour council endorsements for local elections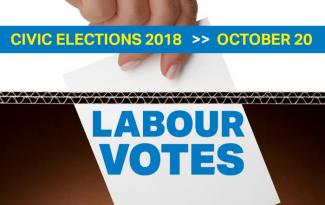 News Blog
From improving public transportation to protecting education, planning community growth and providing libraries and recreational facilities, decisions made by elected municipal officers affect HEU members every day.
Local labour councils -- many with the participation of HEU Locals -- have reviewed candidates in communities across the province, and chosen to endorse those they believe will be best for working people and families like yours.
Your local government website will have information on voting locations for October 20, dates for advance polls, and all other election related details. You can search for your city's website here.
You can also check out Elections BC for more general information.
Look for your community in the following lists to see who your local labour council endorses, and consider supporting them.
If your community is not on the list, it means there is no labour council endorsement for this election.